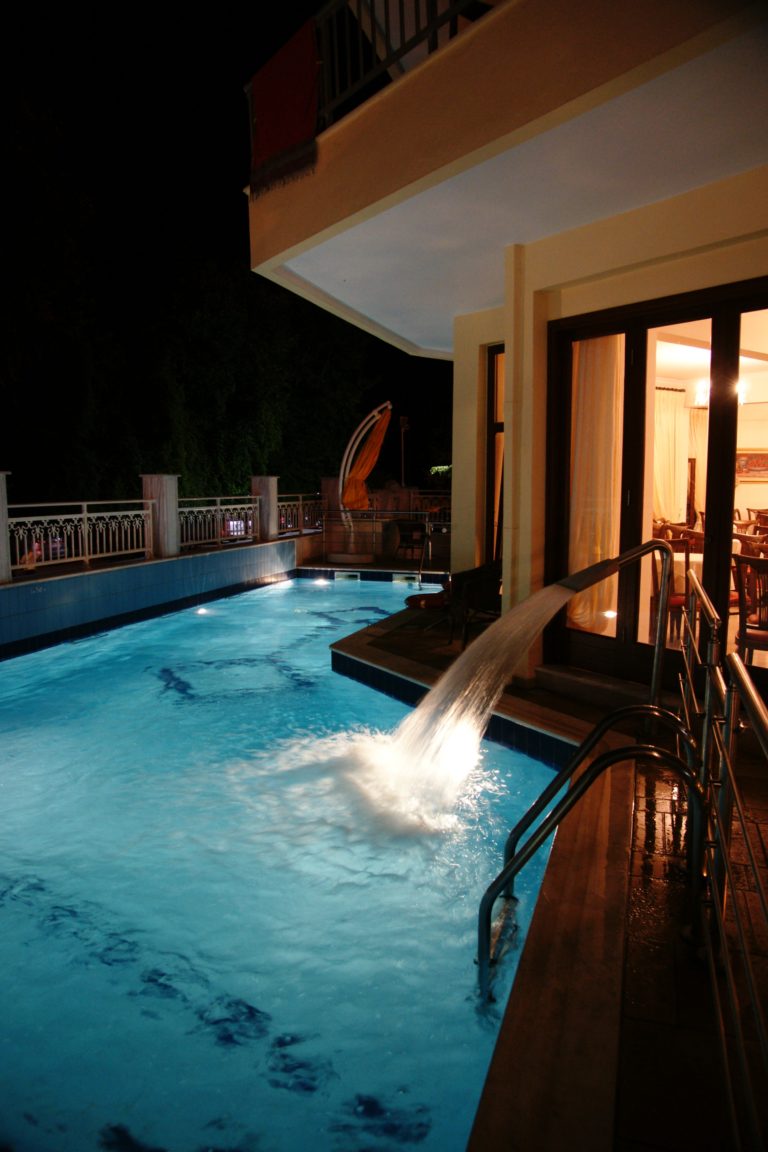 Our hotel lies in a paradise place, at the foot of the mountain of the gods, between the Green of the forest and the blue of the sea. Built on Nei Pori in Pieria, is located 200 m from the sea and the beach with its wide sand.
Nei Pori is a paradise place next to Platamonas and Olympus which is 18 Km away. Along with Platamonas are surrounded from three major cities (Thessaloniki 100 Km, Larissa 50 Km & Katerini 40 Km). The ancient Dion is 25 km away, Litohoro is 18 km away, Abelakia is 15 km away, Meteora is 140 km away, Trikala is 100 km away, the mountain village Old Pori 6 km away, the mountain village Palaios Panteleimon 7 km away, and the Castle of Platamon  3 km away.
In our place, you will find together the endless blue of the Aegean Sea and the green of the mountains and the forests. Few places combine endless beaches with golden sand and clean sea, mountains, history, excellent tourist organization and affordable prices - all on excellent transport infrastructure.
Our 47 beds hotel, offers luxury accommodation, with breakfast and homemade delicacies. Built in 1985 and after a radical renovation in 2009, has a swimming pool, elevator, wireless Internet, satellite TV, café / bar / restaurant, disability access ramp, and call center.
All rooms are featuring high quality matresses and pillows that allow very convinient and pleasant sleeping. Our personal love, care and experience have helped us built these rooms and allows us to provide maximum pleasure to our guests while preserving diversity on the design.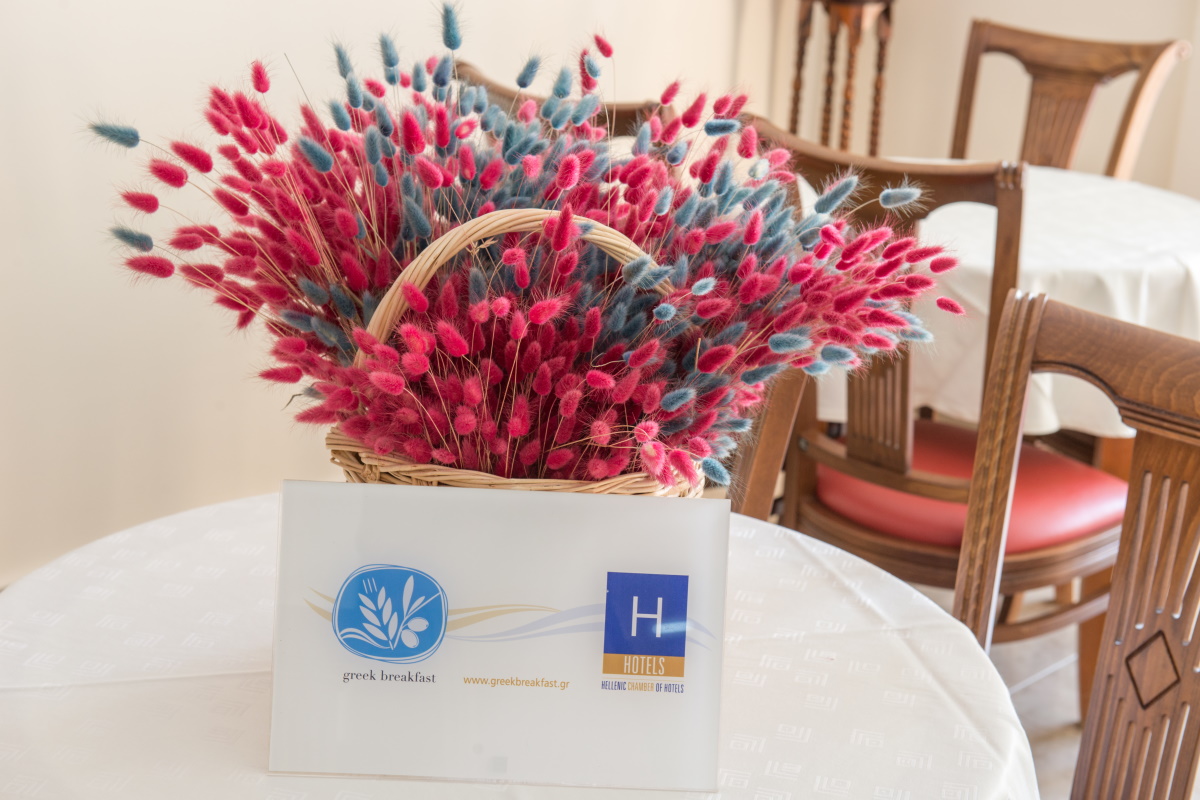 Our breakfast has received the Greek Breakfast Certification. All our dishes come from pure products and are prepared on the same day. The menu includes homemade jams and fresh eggs from our farm. Full board meal plans are also provided for groups, by contacting the resort hotel management.