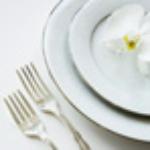 Natasha A. – Tripadvisor

We spent our vacation in Nei Pori in September 2016. Was advised on this hotel by the travel agency, and this is indeed worth of all the good words 🙂
Most of the time we were staying alone in the hotel, thus it was quiet and just for cozy, lazy and quiet holiday. The rooms are spacious enough, with everything being clean and fresh there. Some of the furniture (like wardrobe) are a bit old, but this just adds to the 'home-likeness' of the place, being as if your grandparents' house!
Mary and Nikos – are wonderful people! True example of hospitality and welcoming Greeks – who immediately make you feel at home and try their best to serve your needs! Thank you for the set example! For the warmth you give to strangers coming to your home ) Though later you definitely become friends!
All in all, feel free to consider this hotel if you are looking for a quiet stay, homelike atmosphere and warm-hearted people!